May 14th, 2013 | 1 Comment »
34% of Britons carry a reminder of their PIN number on them at all times, either in their wallet, pocket, bag or on their phone.
Continue reading Third Of Britons Carry PIN Reminder »
May 9th, 2013 | No Comments »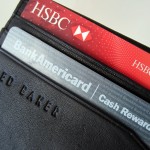 Despite perceptions, card fraud has fallen for the second year in a row, according to data released by the Crime Survey for England and Wales.
Continue reading Card Fraud Down For Second Year In A Row »
May 9th, 2013 | 2 Comments »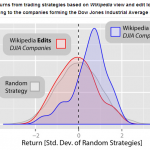 Research suggests that the number of views on a company's Wikipedia page could predict stock market changes.
Continue reading Wikipedia Hits "Can Predict Stock Market Movements" »
May 7th, 2013 | No Comments »
Account aggregator and bill payment app Pageonce has been renamed to "Check".
Continue reading Pageonce Renamed "Check" »
April 30th, 2013 | 1 Comment »
There have been quite a few high profile cases of online banking going wrong over the last year, including the problems faced by RBS & Natwest and more recently Nationwide.
Continue reading Online Banking: What To Do If It Goes Wrong »
April 28th, 2013 | No Comments »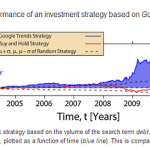 A recent academic study suggests that there is a link between Google search volumes for certain terms and movements in stock market.
Continue reading Google Search Volumes "Can Predict Stock Market Movements" »
April 25th, 2013 | No Comments »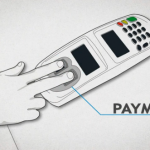 Fingerprints have long been used as a method of identification and authentication, but they've so far failed to find a day-to-day purpose.
Continue reading Pay With Your Fingerprint »
April 24th, 2013 | No Comments »
This is possibly the least technically advanced and least useful wallet innovation ever, but someone might find it of use to remind them when they've run out of cash.
Continue reading Hack Your Wallet To Remind You When It's Empty »
April 2nd, 2013 | 3 Comments »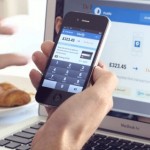 Marks & Spencer is to start trialling its own mobile payment app which to begin with will allow customers to choose and pay for items in select M&S coffee shops.
Continue reading M&S To Trial Mobile Payment App »
April 2nd, 2013 | No Comments »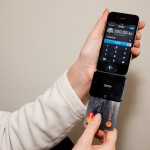 RatedPeople.com, the UK's largest online trade recommendation service, has announced that it is to collaborate with mobile payments provider iZettle.
Continue reading iZettle Teams Up with RatedPeople.com »
April 1st, 2013 | 3 Comments »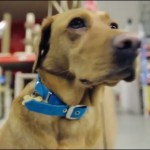 Barclaycard has announced the launch of their "PayWag" mobile payments system for dogs.
Continue reading Barclaycard "PayWag" April Fool Video »
March 21st, 2013 | No Comments »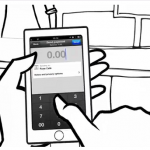 Birmingham-based technology business Droplet marked its London launch in style by announcing it has sealed the backing of two major retailers.
Continue reading Droplet Signs Up Chiltern Railways & Airparks To Mark London Launch »
Recent Links
Below are some of our bookmarks to interesting sites and articles that we've seen recently. You can keep track of these links on our Delicious account.