A new service is looking to disrupt the insurance market by offering short-term car insurance via a mobile app.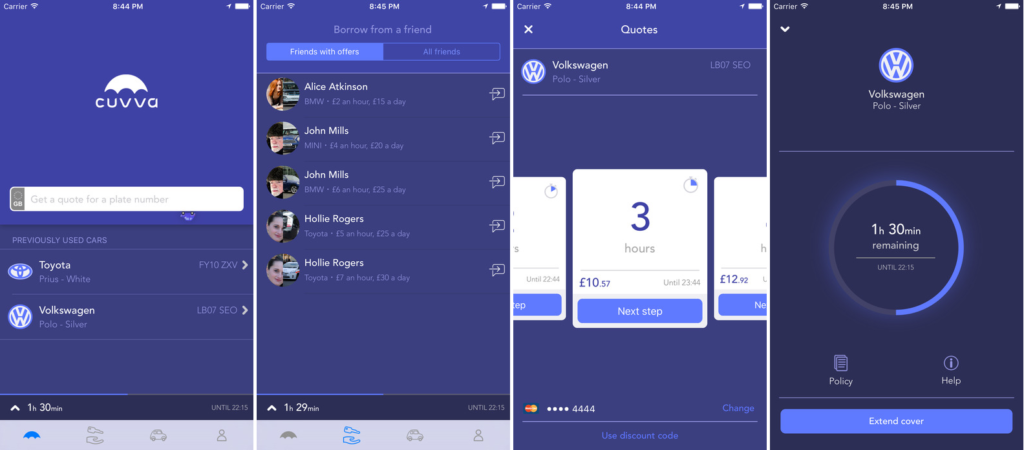 Cuvva offers car insurance by the hour via its iOS app, (an Android version is apparently in the pipeline), so if you've ever needed to borrow a car from friends or family at short notice, then this might be the answer to sort your insurance.
In order to get covered, you first have to sign up; this takes a little effort, as your details are queried at the DVLA, and you have to send a picture of your driving licence, together with a selfie taken through the app, in order to verify you are who you say you are.
Once registered, you can enter the number plate of the car you wish to insure, upload a photo of it, and you'll be given a quote for insuring for a variety of time periods, starting from a minimum of an hour. Payment is made either by registering a debit card or via Apple Pay.
Here's a video explaining how Cuvva works:
Cuvva is only available in the UK, for people aged 21-65, with driving licences issued by the GB DVLA (not the DVA, DVLNI, or any other driver licensing authority).
The car you wish to insure must be owned by a friend or family member, and must already be insured. The car must also have a minimum market value of £2,000 and a maximum value of £35,000 – so you won't be able to get insured on a complete banger or a supercar.
One worry that users may have is proving that they have insurance if they're stopped by the police for some reason. Cuvva actually update the Motor Insurance Database, which is the central list of car insurance, every hour, which should help. If you get stopped by the police before Cuvva have sent their update, you can show them your policy in the app.
Cuvva is authorised and regulated by the UK Financial Conduct Authority.