Folio is a new mobile savings app which aims to give its users the ability to create intelligent saving goals.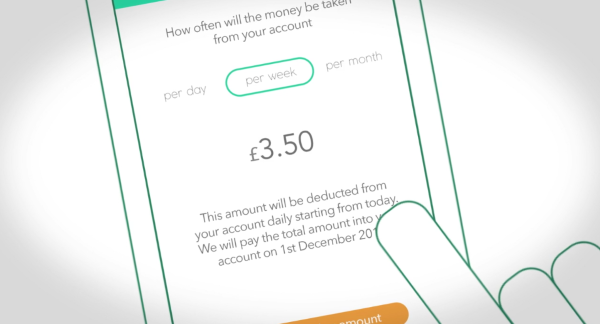 Simply select your target saving's amount, end date and savings frequency (daily, weekly or monthly) and Folio will collect the money from you and add it to your project. At the conclusion of the project, Folio will return the total amount to your bank account, allowing you to make the purchase you've been saving for.
Users can also invite their friends to save with them on collective goals, making saving social, simple and fun.
Here's how Folio works:
Savings are protected in a ring-fenced pooled client account at Barclays. Folio have also partnered with MangoPay, one of the leading global payments providers, to power the transactions, reconcile customers' accounts, and ensure the highest level of safety and reliability. MangoPay is regulated across the European Union and is FCA-approved.
Data Security
Here's how Folio looks after your data:
Folio do not store (or have access to) your debit card details
They use secure HTTPS / 256-bit TLS communications protocol, enhanced with SSL pinning
They use two factor authentication, an extra layer of security also known as "multi factor authentication".
Folio have also implemented Touch ID for the most secure access to their application.
Folio is currently only available for iOS devices, and can be found in the app store.
Screenshots