HSBC is reaching out to its customers to trial its new SmartSave app that it hopes will revolutionise savings behaviour, the bank has announced. The trial will last six months with up to 2,000 select customers helping shape the app, which is a collaboration with FinTech start-up Pariti.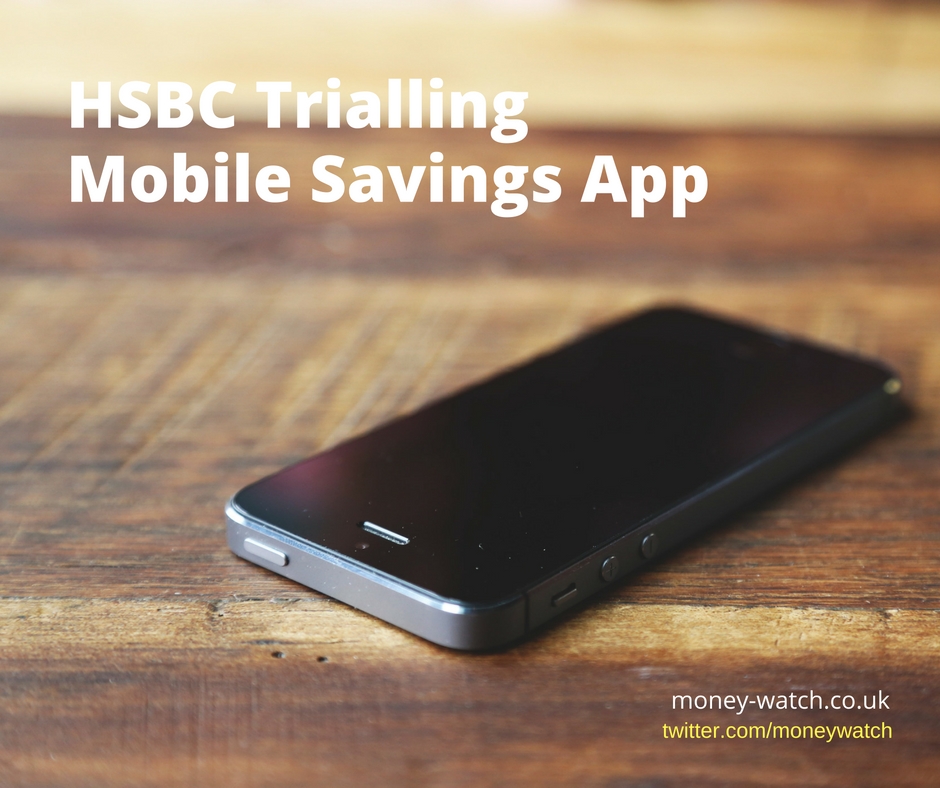 The HSBC SmartSave app is launched as part of the FCA's Regulatory Sandbox initiative, which aims to encourage organisations from all background, to test innovative offerings in a live environment.
HSBC's SmartSave app will allow customers to apply auto-saving rules on their spending, effectively helping them to save across all their bank accounts, including those from other providers. Every time they spend, as long as it meets one of the chosen saving rules, HSBC's SmartSave app will automatically transfer some money into a designated savings or investment account.
The iOS Mobile app algorithmically identifies when it's 'safe to save' and, through a combination of nudges and auto rules helps customers set aside their spare change.  For example:
You can choose to "penalise" yourself every time you shop at your 'guilty pleasures' stores by putting a small amount into your savings account
You can see just how much they have saved altogether since they started using the app and if the app thinks you can save more or need to save less, it will automatically notify you
Every time you spend, the app can round up the amount to the nearest pound, with the 'change' moving to your savings account.
You can set up an amount you want to save regularly – either each day, week or month
Raman Bhatia, HSBC's Head of Digital UK and Europe, said:
"Technology is changing rapidly, as are customer behaviours and expectations. FinTechs are at the forefront of the effort to embrace new technology, providing innovation alongside convenience. HSBC SmartSave is the result of collaboration between a large international bank and a FinTech Startup, enabling the delivery of innovation at a faster speed.

"By using customer insights and behavioural science within the FCA's Regulatory Sandbox, we are pushing the boundaries of what is possible and looking beyond conventional savings to help our customers start or improve their savings habit."
Matthew Ford, CEO of Pariti, said:
"The partnership with HSBC is a great example of how FinTechs and major banks can collaborate to deliver innovative and intuitive mobile services to banking customers. The collaboration is especially powerful as it leverages Pariti's algorithmic intelligence whilst integrating deeply with HSBC to allow customers to save almost instantaneously without the effort usually involved."
Selected customers are being invited to take part in the trial today, with up to 2,000 downloading the app and starting the trial next week.
Screenshots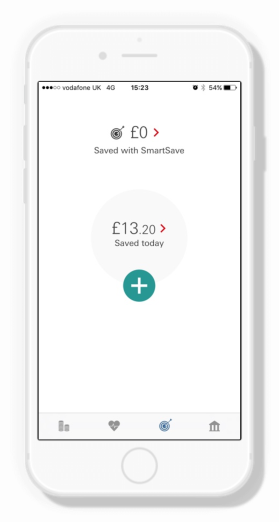 We took a look at Pariti's own money management app back in September.