eBay has announced the imminent launch of a Price Match Guarantee on more than 20,000 deals on its UK site.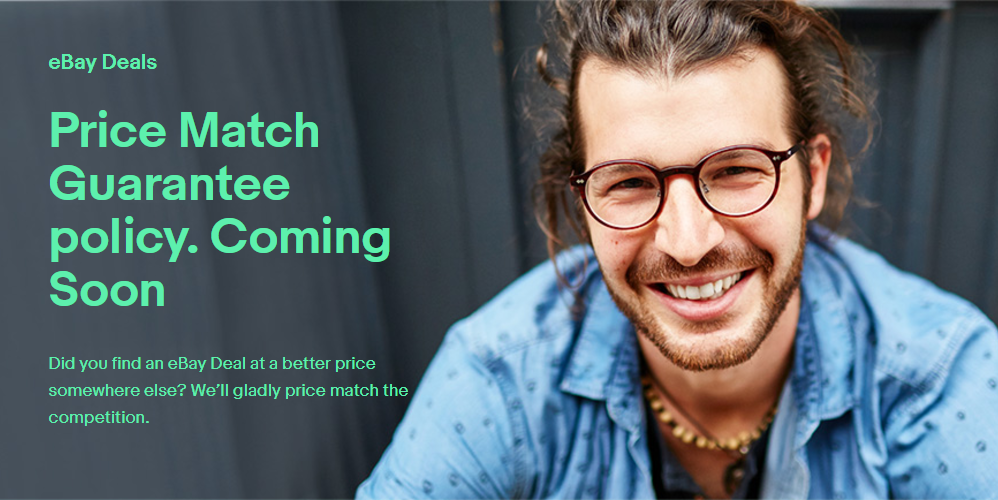 With this new offering, which launches later this month, eBay guarantees that prices for new items included in its Deals Programme will have the best price available online from a list of six major online retailers, or eBay will match the lower price of that competitor.
Rob Hattrell, Vice President of eBay in the UK, said:
"We know that customers in the UK want the best deal when they shop. Our eBay Deals Programme has grown exponentially since its launch in 2009 and is now a firm favourite with the millions of customers who regularly shop on eBay."

"We are confident in the strength of our deals already. But we're giving our customers that confidence by also matching the price of our competitors."
eBay Deals are already thought to represent some of the best prices available but if a shopper finds a competitor offering the same product for less, once verified, eBay will offer a coupon for the difference in price that can be used towards the purchase of the item.
Items eligible for the Price Match Guarantee in the UK must be:
New: One of the over 20,000 new items available in eBay's Deals programme in the UK
Identical and Available: Both items must be exactly the same and currently in stock
Competitors: Amazon.co.uk, Currys.co.uk, Johnlewis.com, Argos.co.uk, Tesco.com and Asda.com
eBay Deals are open to everyone – no membership is required. Deals include top products from across several eBay categories, such as consumer electronics, home & garden, and fashion.
Thousands of eBay's most trusted sellers participate in eBay's Deals programme in the UK, ranging from major consumer brands through to smaller sellers. At any given time, there are thousands of items offered through eBay Deals and 'featured deals' are updated on a daily basis.
PJ Scott of Velocity Outlet, who sells on eBay as part of the Deals Programme, said:Â Â 
"UK customers are always looking for the best price on the products they want. The Deals Programme puts our products front and centre, and helps to attract more customers too."
You can find out more details about the eBay Price Match Guarantee, including the terms of the offer and FAQs, on their website.