HSBC UK is today launching Connected Money, the first app from a UK bank that allows customers to see their accounts on one screen. The app allows users to see not only their UK current account but online savings accounts, mortgages, loans and cards held across a number of banks, including non HSBC accounts, in one app. Customers can currently add accounts from up to 21 different banks.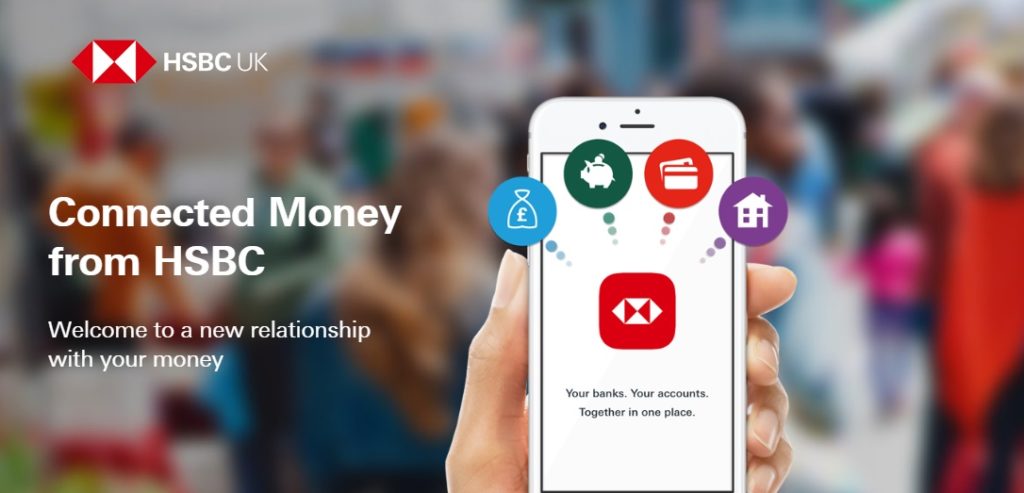 Connected Money includes a range of tools to help customers understand their money better and have a more complete picture of their money, supporting them to take control of their finances. Features include:
Joined-up banking – see UK current accounts, savings accounts, credit cards, mortgages and loans together in one place, so users can clearly see how much they have and how much they owe across all their connected accounts.
Discover – no matter how much a user spends, they can discover where their money goes with HSBC UK's spend analysis feature. This allows users to see their spend across categories and keep a track on spending habits.
Balance After Bills – users can find out how much they have left in their HSBC UK current account until payday, once Standing Orders and Direct Debits have been taken into account. As well as this, HSBC UK has created a handy bills calendar to help users see what bills are coming up next.
Messaging – customers get an insight into their finances through in-app messaging, allowing users to receive regular insights and tips about their transactions and spending behaviour.
HSBC UK is already working on additional features to further enhance the app:
Round-ups – this feature rounds-up all of a user's debit card purchases to the nearest pound and automatically transfers the change from their HSBC UK current account into their HSBC UK savings account.
Nudges – will make savings rule suggestions to customers based on their spending habits by applying smart algorithms through nudges and auto rules.
Becky Moffat, Head of Personal Banking and Advance said:
"Our customers live busy lives and bank in a variety of ways. We want to help them to manage their money more easily. Having access to one app that shares insights across a customer's UK current accounts, mortgages, credit cards, savings and loans saves time by not having to individually log into each account and provides a clear view of their financial position. From testing this technology with customers we found that it gave them a sense of better control and financial confidence. HSBC UK is committed to building financial capability as a central part of the customer experience. Connected Money, gives users the tools and information needed to manage their money with confidence."
Raman Bhatia, Head of Digital Bank said:
"At HSBC UK we are fortunate to have relationships with millions of customers, from lots of different age groups and backgrounds. Providing us with valuable insights into how we can make their lives easier by using digital technology.

Connected Money follows the launch of HSBC Beta, which trialled the technology with staff and customers. The app allows us to cater to a range of customer needs through joined-up banking and features like Round-Ups, which helps customers to build their savings without heavily impacting their everyday spending."
The Connected Money app can be downloaded on the app store. The app is currently only available to HSBC UK Current Account customers with Online Banking and an Apple device on iOS 10 or above. An Android version is currently in the pipeline.