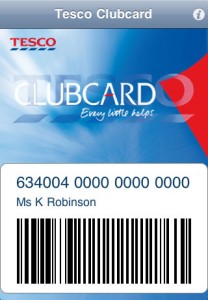 Conspiracy
If you're not one of those conspiracy theorists who believe that supermarket clubcards are the work of some sort of data devouring devil and are the route of all retailer evil, then chances are you have a Tesco Clubcard lying around somewhere.
If not kept in your purse or wallet, it's probably to be found along with rolls of Sellotape, random batteries and a few old curtain hoops at the bottom of that "miscellaneous item" drawer that everyone seems to have in their kitchen.
If that's the case, and you're a regular shopper at Tesco, then you may be missing out on some decent money-off vouchers every few months, as well as those "scary" targeted deals that the conspiracy theorists above will tell you are the work of witchcraft.
But worry no more.
If you're an iPhone user, you can now turn it into a Tesco Clubcard that you'll always have with you by downloading the new Tesco Clubcard app from iTunes.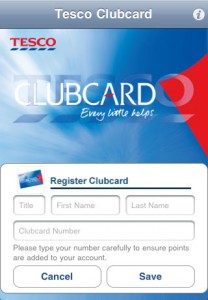 Providing you have  a Clubcard number starting 634004, which most do, you can enter this into the app and then use it when it's time to be scanned at the checkout.
Sadly, it doesn't look like it works on the self-service checkouts and some other scanners, but this is likely to be fixed in time. It also can't yet be used for petrol, so there are already a few improvements that would make it more useful.
Lacklustre
As an iPhone app, it's a little lacklustre. It would be good to see some more features, such as being able to check how many points you've earned, and eVouchers delivered direct to your phone, but I'm sure these sorts of features will be added in time, as Tesco uncover the value of knowing your every move, as well as every purchase. As it is, it is literally a straight replacement for you plastic card.
The app also works on the iPod Touch, and a similar application should also soon be available for Blackberry and Nokia phones.