Heading abroad on vacation? You don't want to worry about the roaming bill when checking e-mails, telling friends about your amazing travels or finding the best-rated restaurants nearby.
Here are some tips for avoiding high roaming charges, courtesy of Opera:
Find roaming offers. Before leaving for the airport, check with your mobile operator to see if they offer international roaming packages, which can give you huge data savings. When you touch down at your holiday destination, actually take time to read the welcome SMS from the mobile operator carefully. It will outline the costs for calls, SMS and web data during your stay.
Switch to a browser that shrinks down webpages. If you load fewer megabytes, you can save money, plus browse faster when you have poor reception. The Opera Mini mobile browser can crunch down webpages to as tiny as 10% of their original size, plus its data counter shows how many megabytes you've saved. Browsers that shrink data are also handy on slow, crowded Wi-Fi zones, like airports and cafes.
Turn off data thieves. Turn off notifications and background data. Statistics show that 30% of your mobile data wasted in the background while apps are not in use.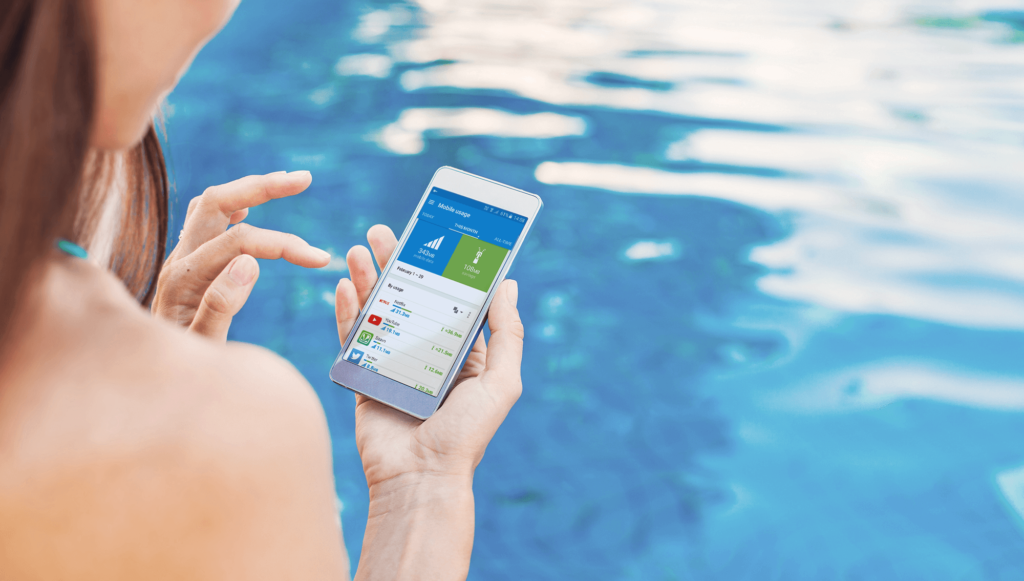 Pause synchronizing. If you've set up apps like Dropbox, Facebook or Google Drive to automatically upload your vacation photos from your phone, disable this syncing in the settings to squash down data consumption. Alternatively, adjust your settings so that your vacation snaps upload only when you are connected to Wi-Fi.
Compress data across your phone! Try a data-savings app like Opera Max that will shrink data, images and videos across most apps on your phone. Also, Opera Max tells you which apps consume an excessive amount of background data. It lets you block particular apps from using mobile data and restricts them to using Wi-Fi only.
Prepare yourself by pre-loading. You already prepare your music playlists and movies for your travels, so why not pre-load your webpages? Some browsers, like Opera Mini, have a feature that enables you to save an internet page for offline use, so that you can read it later without activating roaming or finding Wi-Fi.
Learn more about Opera's data-saving apps, and happy holiday roaming!