Following on from the launch of their iPhone app, cashback site Quidco have now enabled Andoid phone users the chance to earn cashback and find local deals on their mobiles.
With the Quidco Android app you can:
Visit a store and check in to receive personalised deals, exclusive discounts or even a cash payment into your Quidco account.
Register your credit or debit card with Quidco and use the app to find your closest stores offering in store cashback. Use that card to pay and see a percentage paid back into your Quidco account.
Redeem voucher codes and offers in-store by presenting the code or barcode displayed on the screen.
The app gives you quick and easy access to your Quidco account through My Quidco. Find all of the important information you want, including the cashback you're due in the next payment run and any confirmed.
App Screenshots
App shows you the deals available nearby:
A map view of the deals: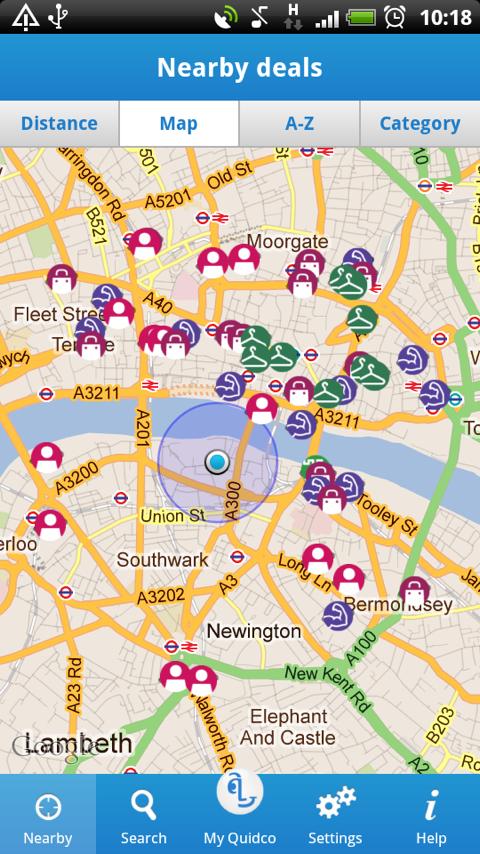 A local deal in detail: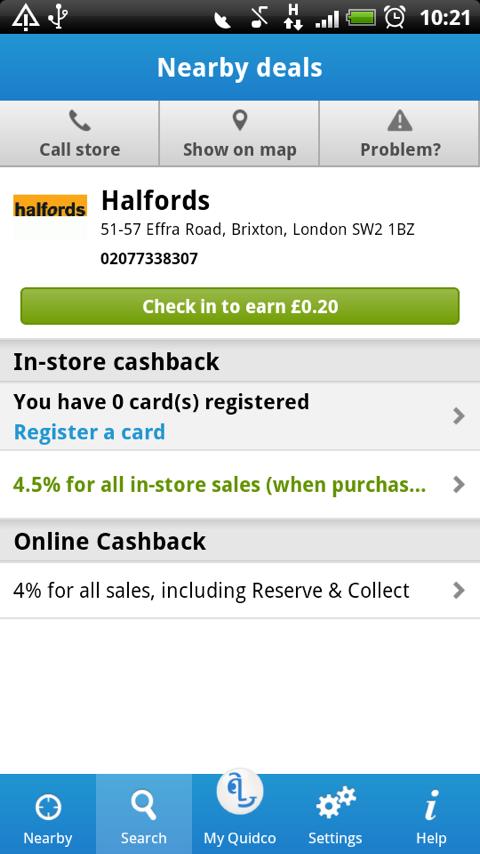 View your My Quidco account balance and stats: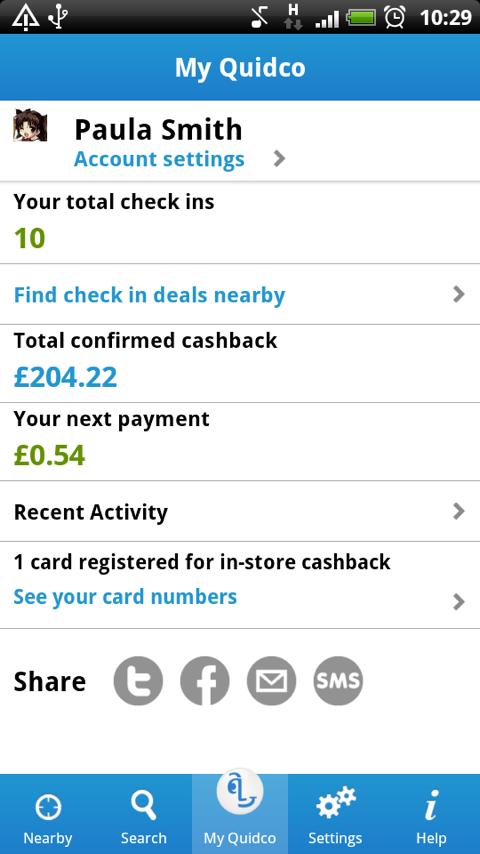 Search for retailers to see what deals and discounts they offer:
As we mentioned on our post on the Quidco iPhone app, the success of this will be dependent on the range of retailers available on the app, but Quidco does seem to be leading the way in providing cashback to shoppers, and are obviously attempting to increase their customer base with their recent TV adverts:
The app is available for free from the Android Market.