A week or so a go we posted about a piece of research that suggested Google search volumes could predict stock market movements.
Well, now the same team behind that study has published further research that suggests the number of views on a company's Wikipedia page could also predict stock market changes.
We present evidence in line with the intriguing suggestion that data on changes in how often financially related Wikipedia pages were viewed may have contained early signs of stock market moves. Our results suggest that online data may allow us to gain new insight into early information gathering stages of decision making.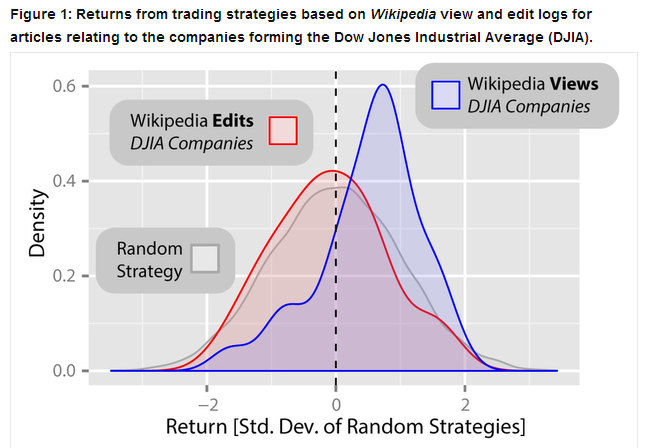 The researchers from the UK and US looked at how often pages describing 30 companies listed in the Dow Jones Industrial Average were viewed between 2007 and  2012 and  found that an increase in the number of page views for a firm's Wikipedia pages was followed by a decline in its share price. A simple trading strategy tested, based on changes in the frequency of views, would have led to significant profits of up to 141%, claims the paper.
Another interesting finding of the study was that the number of Wikipedia edits had no correlation to the share price movements.