"Social payments company" iZettle has announced it is going to be given a significant boost thanks to a €5m investment from Banco Santander.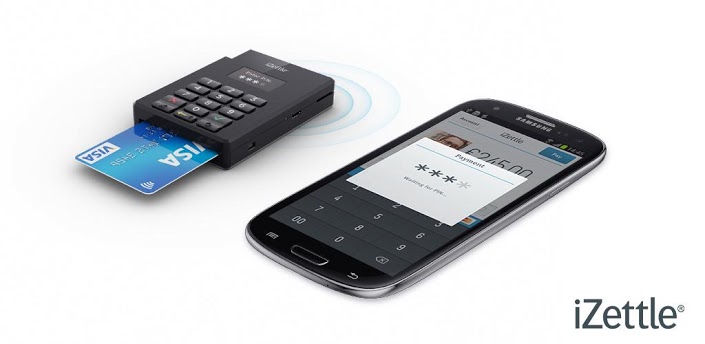 Banco Santander, of which Santander UK is a part, is the largest bank in the Eurozone by market capitalisation, so this represents quite an achievement for iZettle, and promises a chance for it to become a mainstream payments processor, rather than a niche product.
"We want to bring iZettle to the world, and to do that we must have strategic partnerships with the world's leading banks," said Jacob de Geer, co-founder and CEO of iZettle. "Our relationship with Banco Santander is central to our transition from local to multinational services."
Ramón Tellaeche, head of Santander Cards at Banco Santander, also commented on the deal:
"Millions of small business owners and professionals in the markets where we operate need an alternative to conventional credit card terminals, and simple software to manage and analyze their transactions. We are strongly committed to innovation that satisfies emerging needs of our customers, we believe iZettle's innovative mobile technologies will be crucial to those merchants' near and long term success."
iZettle takes just a few minutes to set up, and works with all major payment cards. There's no subscription, set up fee, monthly fee or minimum. Instead, iZettle merchants pay a percentage of each transaction. iZettle then electronically deposits payments in the seller's bank account.
Sweden's Financial Supervisory Authority regulates iZettle, whose services are EMV (Europay, MasterCard and Visa) approved and compliant with the Payment Card Industry Data Security Standard (PCI DSS).
iZettle's app for accepting credit card payments is now available for download free of charge from Apple's App Store or Google Play in the U.K., Spain, Germany, Sweden, Denmark, Norway and Finland and coming soon to more countries. iZettle's Chip & PIN and Chip & Signature card readers can be purchased at iZettle.com.
For tracking and analyzing sales, iZettle recently updated its free business management software with easy-to-read graphs that can be sorted by year, month or week. The software's new metric boxes display revenue, top selling products, transactions, average payment volume and returning customers, to identify a business' most loyal customers.