The design of the new 50p featuring King Charles III has been released by the Royal Mint.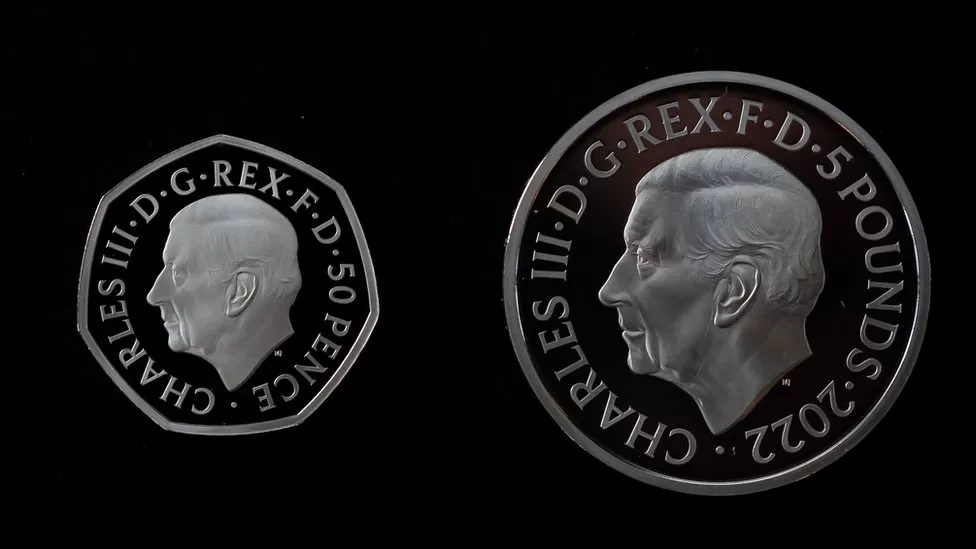 The coin, featuring King Charles looking to the left (the tradition is for monachs to look the opposite way to their predecessor; Queen Elizabeth II looked to the right).
The coin is expected to be seen in circulation "well before the end of the year" – all the coins featuring the previous Queen will remain legal tender for quite some time.
The Royal Mint are also releasing a commemorative £5 coin (seen on the right of the picture above). This will be available to purchase from early October.
All other denominations of coin (1p up to £2) will start to be released with the new King Charles design from the beginning of 2023.