Mobile money manager MoneyDashboard has released new versions of its app for both iOS and Android devices.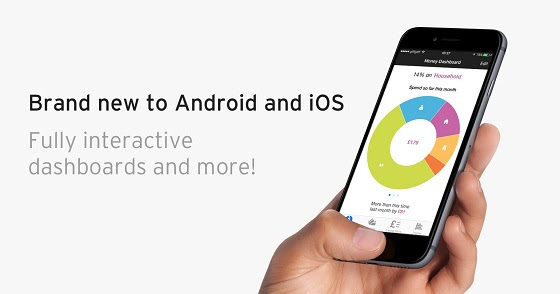 They've developed a host of new functionality for the new apps, including:
Fully interactive dashboards – tap the pie chart for a complete spending breakdown in any category.
Full filter options for spending categories – tap settings or edit to select all the categories of spend you want to include.
Customisable budgets – set a custom start date and add or delete tags.
You can download the MoneyDashboard app for iOS or for Android now. Don't forget you can also use the web version of MoneyDashboard too – a new version of the web app was launched back in April.
Want to find out about more personal finance apps? Take a look at our top personal finance app chart (for iOS).