There are over 50 daily deal sites in the UK, Groupon, KGB Deals, Wowcher, and loads more. A new free smartphone app aims to take the hassle away from having to check through all daily deal emails in your inbox, allowing you to view all their offers in one place.
Redeemia filters these deals based on the things you like and sends you only the relevant deals direct to your smartphone and to your inbox in a single personalised e-mail per day.
This simple app allows you to choose the type of deals you're interested in, based on products, services and even location, you will then be notified when relevant offers become available – only live deals are shown on your smartphone at any time.
The app is available for both iPhone and Android phones.
Redeemia's key points:
Deals from Groupon, KGB Deals, Wowcher, and several others.
Browse through all deals by category and location.
Personalised deal notifications based on the things you like, so you only get told about offers you're interested in.
Find all the deals nearby using Redeemia's deal map .
De-clutter your inbox , so no more sifting through hundreds of e-mails to find the deals you want.
Keep track of deals you like. You can bookmark the deals you like so you can easily find them later.
Screenshots
Choose the categories of deals you're interested in:
Browse deals: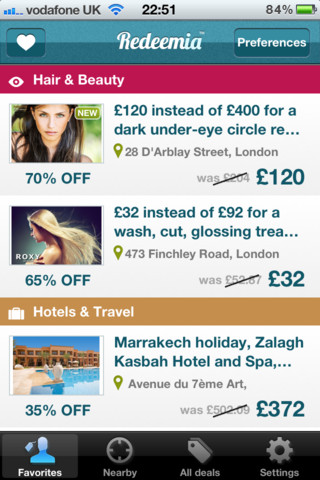 View the details of a specific deal: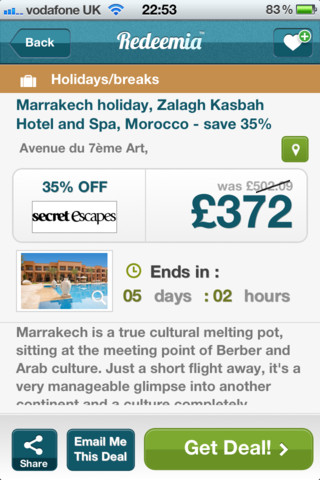 Redeemia's map of local deals: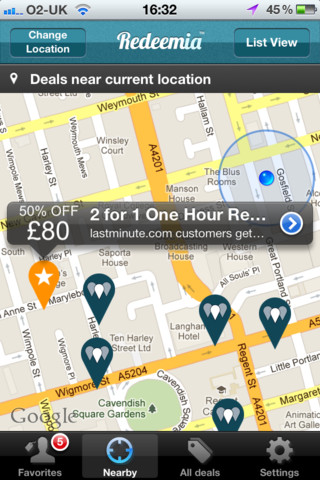 Change your settings: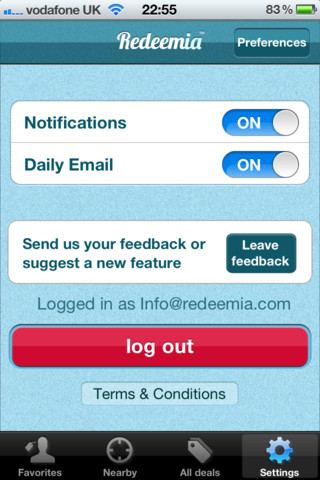 Have you tried the Redeemia app? Did it save you money? Let us know what you thought of it in the comments below.